Notes From Across The Sea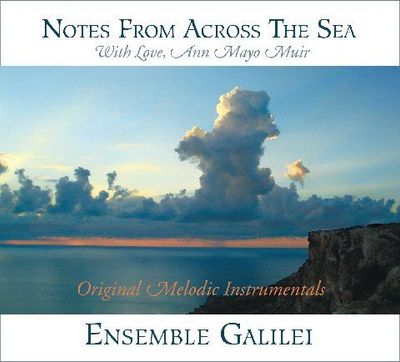 Sample & Buy this CD at CD Baby
"...a feast for the musical gourmet!" ~ Gordon Bok
What's included: 
Twist The Devil's Tail
Lament for Andrea 
Fire Up the Kiln
Merlin's Forest
Winter's Blanket
The Deepening
Hanko Panko

Connie's Garden/Martin & the Fox
Les Souvenirs et Les Regrets
Hear My Heart
Mother to Son
A Love Song For My Sailor
Gypsy's Bow
*****
So Goes My Heart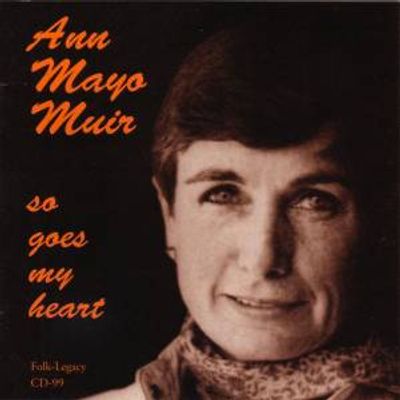 ~ email CGMuir@aol.com to buy this CD!
Buy this CD at TimberheadMusic
First released by Folk Legacy in 1985, this long-cherished album of Ann Mayo Muir finds its way back into our hearts again on CD. Gordon says, "The Patons chose the title from one of Ann's own songs, and considering that we've never heard this lady sing a note that bypassed her heart, we agree that it's entirely fitting."
What's included:

Faraway Tom
The Lady Mary Sails
Oh, Hush Ye Now
Little Goat
Highland Widow's Lament
Know Me By No Other Name
Stranger to the Land

Old Blue Suit
The Dark North Sea
Bantry Girl's Lament
Cousin Emmy's Blues
Geordie
Love It Like a Fool
*****
_
~ email CGMuir@aol.com to buy this CD!
The Music of Ann Mayo Muir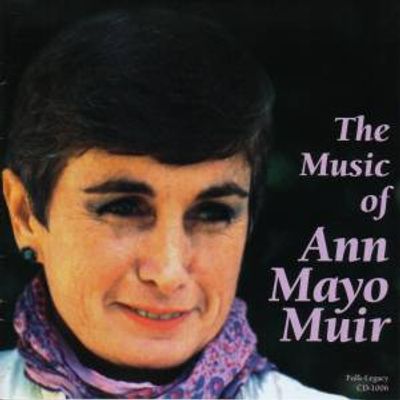 Contact Christina at cgmuir@aol.com to buy this CD
A Folk Legacy compilation that includes a fine selection of songs from Ann's many recordings with Ed Trickett and Gordon Bok, plus one with her daughter's trio, HOT SOUP! from their CD, "Soup Happens".
What's included:
I Knew This Place 
Snow Gull
The Bergen
Isle au Haut Lullaby
Hush Ye, My Bairnie/Buckeye Jim
Tails and Trotters
Bird Rock

Julian of Norwich
Fear a Bhata
Tree of Life
O-E-Dallay
Two Fine Friends (with Hot Soup!)
Stephen Foster Song 
Little Dan
The Ways of Man